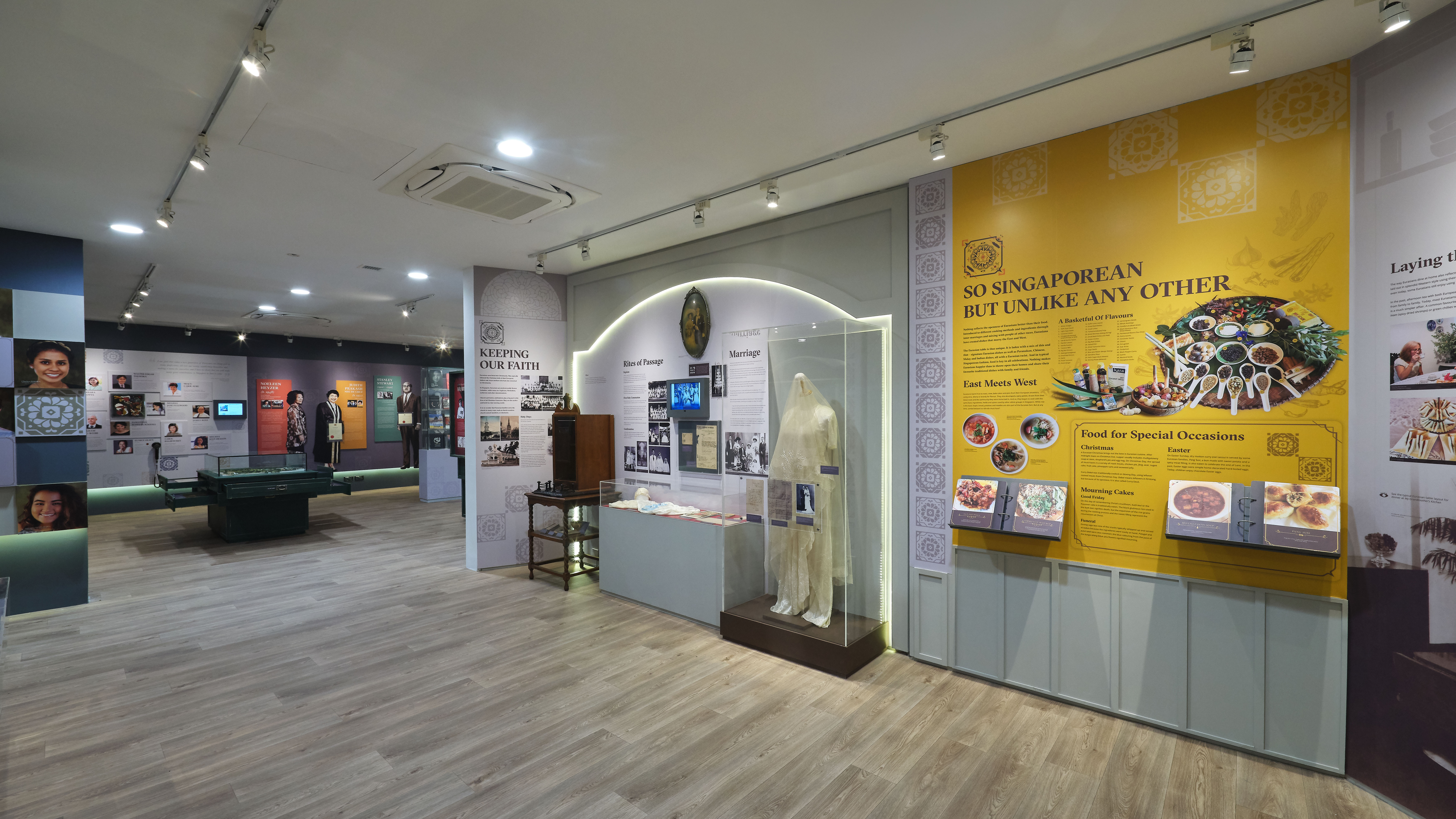 EURASIAN GALLERY
Role: Designer
Year: 2019
Category
Branding
Exhibition
Interactive
Art Direction
Gallery design that encapsulates the long history of the Eurasian community and their contributions to Singapore.


The Eurasian Heritage
The Eurasians have been an important part of the Singapore Story for more than two centuries. The gallery is divided into three zones, which will transport visitors back to the eras where the stories take place. Each zone provides a contextual setting to the stories and the exhibit methods involve both tactile and digital to enrich the visitors' experience.

From the Storytellers
We started with this singular mission:
How do we bring the rich history closer to the visitors?

The answer is: a collection of artefacts, mementos, personal items, commemorative objects, and photos.
These are tangible memories to enhance the sense of the past, spark visitors' curiosity and form conversations.

Using various exhibit methods, the gallery becomes more than just a space that exhibits objects, it allows visitors to experience, understand, and even embody a story through those objects.

Branding & Identity
Through understanding the historical identity of the Eurasian history, we draws inspiration from the traditional European tiles into a contemporary brand motif.

To emulate and enhance it's cultural representative within the branding, we have studied and refined each symbolic elements of Euransians and created a brand motif which truly represent them. This project is done under Kong Studio while Sudden worked as a Senior Graphic Designer. Kong studio worked closely with SPM curators and Pico, to develop the theme of the exhibition, branding, art direction, exhibition graphic, motion graphic, and UI/UX for the digital interactive. Visit Kong Studio Project Page for more info.
---