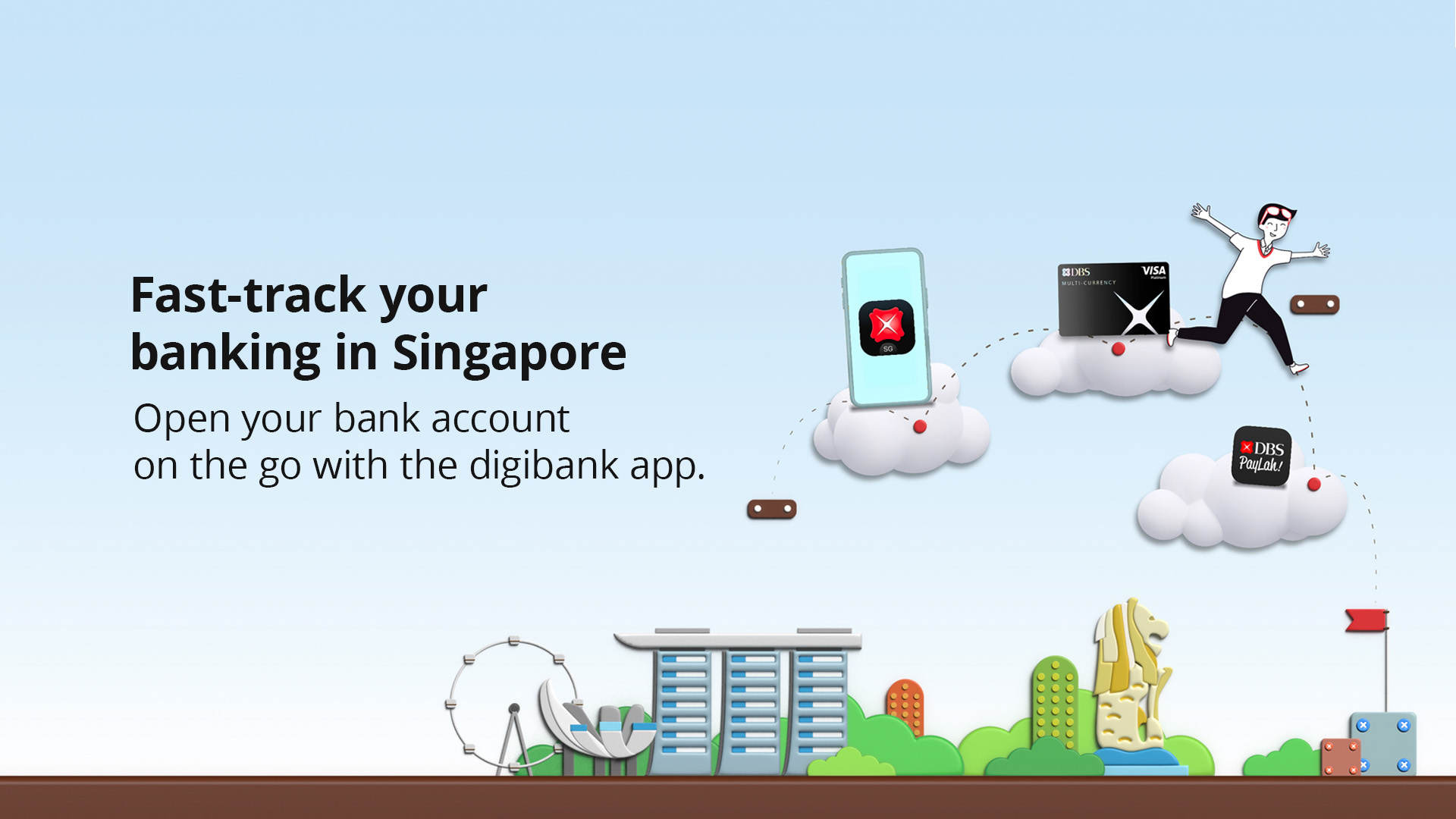 DBS FOREIGNER MOBILE ONBOARDING

Role: Art Director
Year: 2023
Category
Art Direction
Advertising
Illustration
Tap on the fastest way to open your bank account with digibank.
Objective
Get foreigners who are entering Singapore to work/study register bank account with DBS throught DBS digibank app.
Target Audience
Expats and students who are entering Singapore.
Proposition
Kickstart your life with DBS digibank, the fastest and most convenient way to open your bank account from Singapore's best.
Insights
Understandably, there is a sense of urgency to open an account for foreigners.
Without a bank account, they can't transfer their funds from their home country, receive paychecks, make bill payments, pay for rent nor daily expenses…
They need a bank account, and they need it fast to start their life in SG.
Execution
Moving to a new country can be a little challenging, with different hoops and hurdles to jump. But when you open your account via digibank, you'll be well-equipped to make the most of every situation. Inspired by Super Mario, collect the items you need before you arrived in Singapore.
Output
KV, pWeb Content Development, User Journey, Paid Media


Creative directors: Chris Lim, Joel Lim
Copywriter: Hussain Rashid
Art Director: Sudden Yap
Account Manager: Liwen, Stefanie Koh
Project Manager: Ariel Cheng



---